Pengaruh Asesmen Portofolio Disertai Pemberian Costructive Feedback Terhadap Motivasi Belajar Mahasiswa Biologi FTIK IAIN Kerinci
Dewi Juita

IAIN Kerinci

Yusmaridi . M

Jurusan Tadris Fisika, FTIK UIN Imam Bonjol Padang, Indonesia
Abstract
Research was triggered by the problem that encountered by researchers in the form of the learning motivation of students was low if the learning only used a discussion method in the lecture process. The purpose of this research was to determine the effect of the use of portfolio assessment accompanied by giving constructive feedback to learning motivation of students in scientific writing course. The research design that used was one group pre-test and post-test design. The sample in the research was the first semester of the B class in the Biology department, FTIK, IAIN Kerinci with the total numbers of students was 32 students. The instruments that used were learning motivation questionnaires of students that described from five indicators. Data from learning motivation results were analyzed through <N-Gain> to determine the improvement for each indicator of learning motivation. The results of this research are indicators of perseverance, interest, and independence which have a high improvement while indicators of tenacity and achievement can classified into the moderate category.
Downloads
Download data is not yet available.
References
Akalin, S., & Sucuoglu, B. (2015). Effects of Class¬room Management Intervention Based on Teacher Training and Performance Feedback on Outcomes of Teacher-Student Dyads in Inclusive Classrooms. Educational Sciences: Theory and Practice, 15(3), 739-758.

Fraenkel, J.R & Wallen, N.E. (1993). How To Design And Evaluate Research in Education (second ed.). New York: McGraw-Hill Book Co.

Hake, R. (1999). Analyzing Change/Gain Scores. Indiana: Indiana University

Hamid, Y. (2010). Understanding Constructive feedback : A Commitment between Teachers and Students for Academic and Professional Development. Vol.60, No.3, March 2010

Peraturan Pemerintah Republik Indonesia Nomor 30 Tahun 1990 tentang Pendidikan Tinggi

Rahmi, Y. L., & Alberida, H. (2017). Improving students' higher order thinking skills through portfolio assessment on biolo-gy curriculum and textbook analysis course. Bioeducation Journal, 1(1), 22-33.

Sardiman. (2014). Interaction and Teaching-Learn¬ing Motivation. Jakarta: Rajawali Pers

Sadikin, A., dkk. (2016). Penerapan Asesmen Berbasis Portofolio dan Jurnal Belajar untuk Meningkatkan Kemampuan Metakognitif dan Motivasi Belajar Mahasiswa pada Mata Kuliah Perencanaan Pengajaran Biologi. Jurnal Biodik Vol.II No 2 Desember 2016

Undang-undang Republik Indonesia Nomor 2 Tahun 1989 tentang Sistem Pendidikan Nasional

Wilhelm L. Characteristics of Good Constructive Feedback 2008. [Online] [Cited 2008]. Available from URL: http://www.articlesbase.com/communicationarticles/ characteristics-of-good constructive-feedback-445867.html.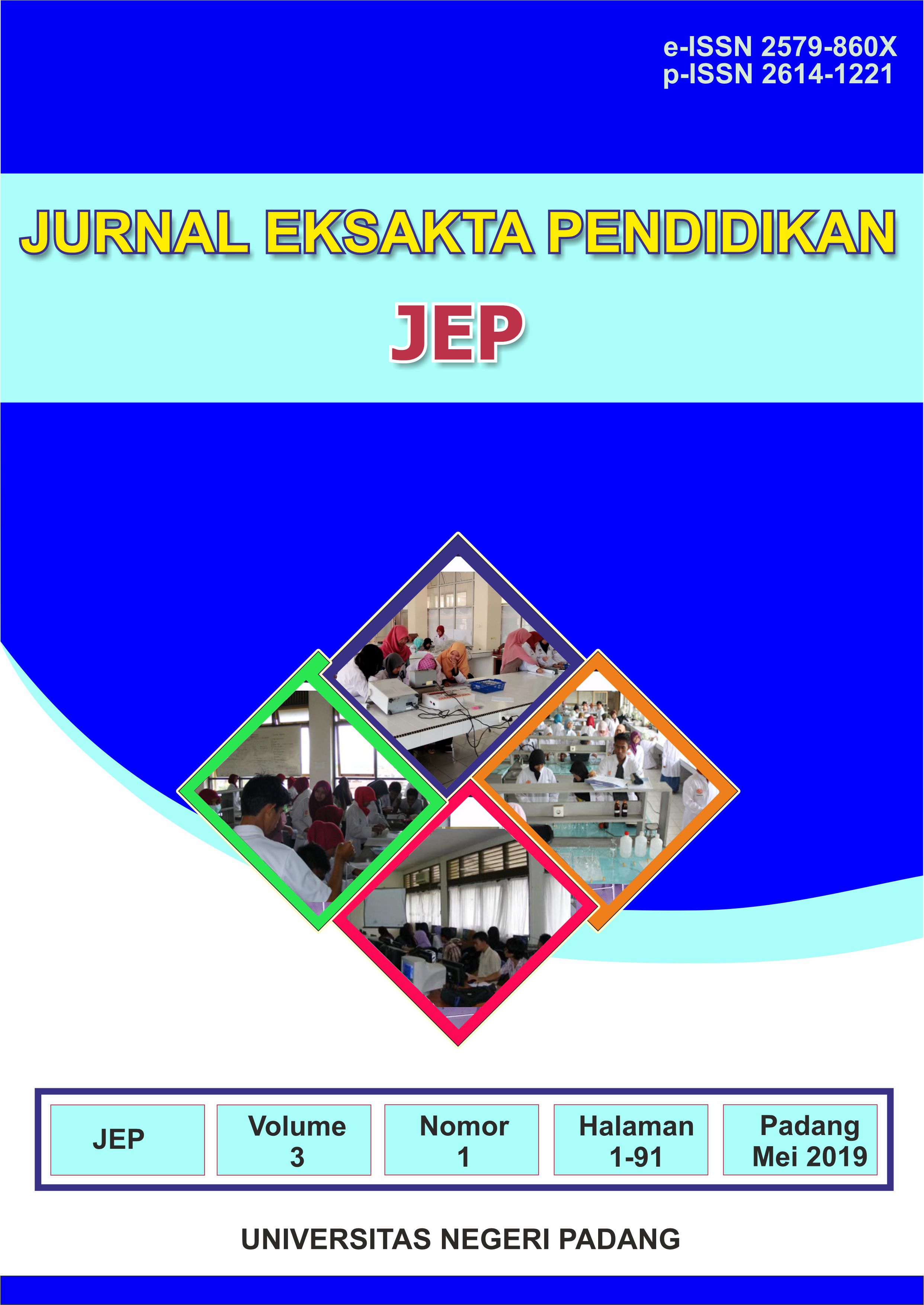 This work is licensed under a Creative Commons Attribution 4.0 International License.