Peningkatkan Aktivitas Siswa Menggunakan Media Papan Catur tentang Materi Pewarisan Sifat Kelas IX SMPN 4 Kota Solok
Hurriyati Hurriyati

SMP N 4 Kota Solok
Abstract
Material inheritance is one of the materials in science subjects that students are less interested in. This can be seen from the low motivation of students in learning. In addition, in this material students are required to use a variety of terms that are new to them, using letter symbols to indicate characteristic or genes in order to be able to cross and be able to determine the choice of genotypes and phenotypes resulting from these crosses. The purpose of this study was to increase the activities of students who use chess boards on material inheritance. This research is a Classroom Action Research (CAR) which was conducted in two cycles. The subjects of this study were 30 students in class IXa. The results of this study indicate the use of chessboard media on class nature inheritance material in class IXa students at SMPN 4 Solok City can increase student activity. Thus this media can be used in learning to increase student activity on material inheritance.
Downloads
Download data is not yet available.
References
Ariany, Y., Ardi, A., & Rahmi, Y. L. (2018). Analisis Pemahaman Guru IPA se-Kecamatan Lima Kaum terhadap Pelaksanaan Standar Proses dan Standar Penilaian Kurikulum 2013. JURNAL EKSAKTA PENDIDIKAN (JEP), 2(1), 56-63.

Dimyati, Mudjiono ( 2015 ). Belajar dan Pembelajaran., Jakarta : Rineka Cipta

Ghozi, S. A. (2017). Peningkatan Pemahaman Konsep Keliling, Luas Persegi Dan Persegi Panjang Melalui Pendekatan Pmri Berbantuan Media Papan Catur Siswa Kelas Iii Sdn Sumbersoko 01 (Doctoral dissertation, UMK).

Indonesia. ( 2015 ) Buku Guru Ilmu Pengetahuan Alam/ Kementerian Pendidikan Kebudayaan, Jakarta: Kementerian Pendidikan dan Kebudayaan

Jihad, Asep ( 2010 ). Pendidikan Karakter Teori dan Aplikasi. Jakarta : Kementrian Pendidikan Nasional

Lestari, Y. P., Slameto, S., & Radia, E. H. (2018). Penerapan Pbl (problem Based Learning) Berbantuan Media Papan Catur untuk Meningkatkan Hasil Belajar Matematika Kelas 4 SD. JURNAL PENDIDIKAN DASAR PERKHASA: Jurnal Penelitian Pendidikan Dasar, 4(1), 53-62.

Muslich, Masnur ( 2012 ). Melaksanakan PTK Itu Mudah. Jakarta : PT Bumi Aksara.
Sani, Ridwan Abdullah dan Sudiran (2017). Penelitian Tindakan Kelas Pengembangan Profesi Guru. Tangerang : Tira Smart.

Suyono dan Hariyanto ( 2011 ). Belajar dan Pembelajaran. Bandung : PT Remaja Rosdakarya.

Usmeldi ( 2017 ). Efektivitas Penerapan Media Pembelajaran Interaktif Dengan Software Autorun Untuk Meningkatkan Kompetensi Fisika Siswa SMK Negeri 1 Padang. Padang : Jurnal Eksakta Pendidikan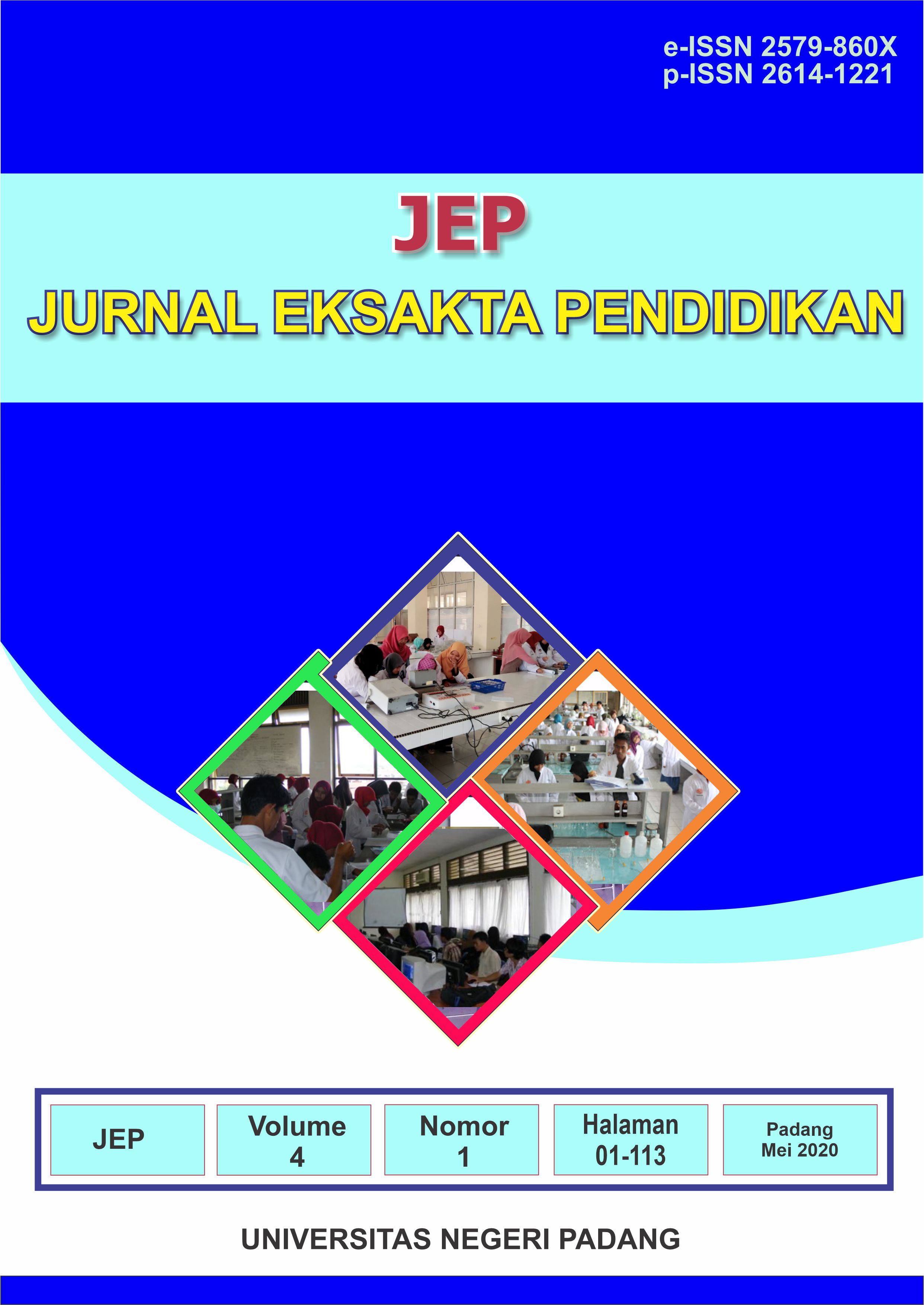 This work is licensed under a Creative Commons Attribution 4.0 International License.

This work is licensed under a Creative Commons Attribution 4.0 International License.