Efektivitas Pengembangan LKPD Fisika SMA/MA Berbasis Inquiry Training Untuk Meningkatkan Kemampuan Berpikir Kreatif Peserta Didik
Rumi Yuliska

Universitas Negeri Padang

Syafriani Syafriani

Universitas Negeri Padang

Ramli Ramli

Universitas Negeri Padang
Abstract
Effectiveness is the level of suitability and success in the use of inquiry training worksheets in the learning process. The purpose of this study is to investigate the effectiveness of a Student Worksheet. The subjects of this study were 28 students and 1 teacher. This type of data is primary data. The result of effectiveness is marked by an increase in knowledge competency with a gain score of 0.64 which is categorized as moderate. The assessment of attitudes competency average attainment of 84.88% and assessment of creative thinking abilities in the very creative category at the third meeting with an average of 81.19. It can be concluded that the Student Worksheet developed was effective.
Downloads
Download data is not yet available.
References
Branch, Robert, M.2009. Intructional Design: The ADDIE Aproach. New York Dordrecht.

Brookhart, Susan M. 2010. How to Assess Higher Order Thinking Skills in Your Classroom. Virginia: ASCD.

Guildford. 2012. Pengembangan Kreativitas Anak. Jakarta: Rineka Cipta.

Depdiknas. 2008. Panduan Pengembangan Bahan Ajar. Jakarta: Direktorat Pembinaan Sekolah Menengah Atas.

Majid, Abdul. 2014. Implementasi Kurikulum 2013: Kajian Teoritis dan Praktis. Bandung: Intereset Media.

Suyanto, S., Paidi., & Wilujeng, I. 2011. Lembar Kerja Peserta didik (LKS). Makalah disampaikan dalam acara pembekalan SM3T (Sarjana Mengajar di Daerah Terpencil, Terluar, dan Tertinggal) di Akademi Angkatan Udara Yogyakarta tanggal 26 November-6 Desember 2011.

Joyce, B., Weil, M., dan Calhoun, E. 2011. Models Of Teaching. Percetakan Pustaka Belajar. Yogyakarta.

Sugiyono. 2010. Metode Penilitian Pendidikan: Pendekatan Kuantitatif, Kualitatif dan R&D. Bandung:Alfabeta.

Arikunto, S. 2008. Dasar-dasar Evaluasi Pendidikan. Jakarta: Bumi Aksara.

Meltzer, D.E. 2002. "The Relationship Between Mathematics Preparation And Conceptual Learning Gains In Physics: A Possible ''Hidden Variable'' In Diagnostic Pretest Scores". American Journal of Physic. 70(12): 1259-1268.

Sukmadinata, Nana Syaodih. (2005). Penilaian Hasil Belajar Mengajar. Bandung: PT Remaja Rosdakarya.
Athifah, Dwi. 2017. Penerapan Model Pembelajaran inquiry training Untuk Meningkatkan Hasil Belajar Fisika Pada Siswa Kelas X SMA N 4 Pekanbaru.Jurnal Program Studi Pendidikan Fisika Fakultas Matematika Dan Ilmu Pendidikan Alam. Universitas Riau

Mella Triana. 2017. Pengembangan Lembar Kerja Peserta Didik Berbasis Inkuiri Untuk Meningkatkan Kemampuan Berpikir Kreatif Matematis dan Self Concept Siswa. Tesis. Program Studi Magister Pendidikan Matematika. Universitas LampungJurusan Pendidikan Matematika dan Ilmu Pengetahuan Alam.

Pandey, A., (2011), Effectiveness of Inquiry Training Model over Conventional Teaching Method on Academic Achievement of Science Students in India, Journal of Innovative Research in Education, 1 : 7-20

Gillani, B. B., (2010) Inquiry-Based Training Model and The Design of E-Learning Environments, Informing Science Institute Journal, 7 : 1-9.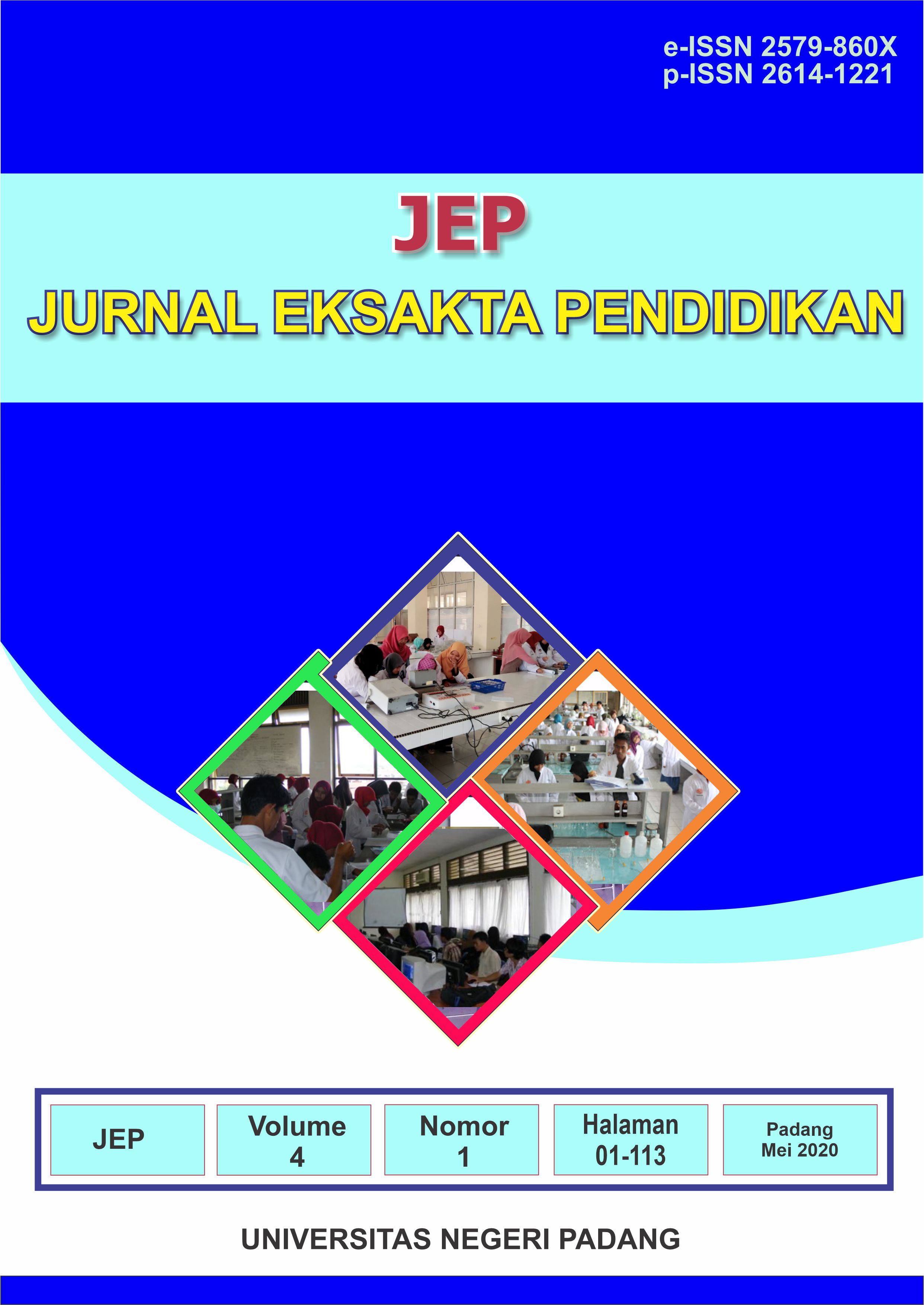 This work is licensed under a Creative Commons Attribution 4.0 International License.

This work is licensed under a Creative Commons Attribution 4.0 International License.